Organization Name:
CONTACT Photography Festival
Organization Description:
Scotiabank CONTACT Photography Festival is an annual event in May devoted to celebrating, and fostering the art and profession of photography through showcasing well over 1500 Canadian and international artists exhibiting at more than 175 venues throughout the Greater Toronto Area, As a leading proponent of photography, the Festival increases exposure and recognition for local, Canadian and international artists and is committed to advancing knowledge, creativity and innovation in photography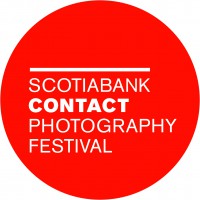 Organization Website Link:
Facebook
Twitter
---
Project Name:
CONTACT 2019: Major Programming Enhancements and Attractions 2019
Project Description:
"CONTACT 2019 - Major Programming Enhancements and Attractions", takes place May 1 to May 31, 2019 in various locations around Toronto. Core programming will expand in 2019 to present over 40 exhibitions and installations, commissioning new work by artists, collaborating with both new and existing partners. Programming enhancements and new initiatives include: (1) Multi-venue co-presentation with the US Consulate at the CONTACT Gallery, Art Museum (University of Toronto), Metro Hall, TIFF Bell LightBox: CONTACT will co-present the work of esteemed African-American artist Carrie Mae Weems; (2) AGO/CONTACT Photography Lecture Series will present a series of lectures throughout the year with high-profile artists and professionals in the field of photography; (3) Co-presentation with the US Consulate and the Campbell House Museum: a site-specific installation of photographs by African-American artist Ayana V Jackson; (4) Scrap Metal co-presentation with the US Consulate: two-person exhibition with Arthur Jafa (US) and Frida Orupabo (Norway); (5) Aga Khan Museum co-presentation with the Swiss Consulate: a new large-scale outdoor public art installation by Shirana Shahbazi (Iran/Switzerland); (6) Artist-Run Centres (Gallery TPW, Prefix Photo, Gallery 44, A Space, Trinity Square Video, Mercer Union (with Images Festival): a group of established artist-run centres in the city will present high-caliber exhibitions of lens-based work; (7) Co-presentation with Polish Consulate and the PhotoFestival, International Festival of Photography in Lodz: a public installation will present the work of Polish collective Spudnik in the Allen Lambert Galleria at Brookfield Place; (8) Co-presentation with OnSite Gallery (OCAD): presenting the work of Canadian photographer Elaine Waisglass; (9) New Generation Award with the National Gallery of Canada culminating in a group exhibition (venue TBD); (10) A series of new venues including: University of Toronto, Daniels Building; Science Centre; Doris McCarthy Gallery in Scarborough; Westin Harbour façade; Allen Gardens Conservatory; Toronto Public Library, Toronto Reference Library, and Scarborough; and The Bentway; and (11) The new CONTACT Photobook Fair 2019. The program will include a new program with the Montreal Photobook Club, presenting workshops and lectures by international publishers and artists who have recently published books. This program will coincide with the CONTACT Portfolio Reviews and International guest program, which brings together directors, curators, writers, and journalists to see the very best of CONTACT 2019.
City:
Toronto
Region:
Toronto
Start Date:
2019-05-01
End Date:
2019-05-31
Amount Funded:
$200,000.00