Organization Name:
Fall For Dance North Festival Inc.
Organization Description:
Incorporated in 2013, Fall for Dance North (FFDN) is one of Toronto's newest dance festivals. Founded in response to the crucial need to fortify the dance audience of the future, FFDN attracts new audiences to experience a diversity of the best established and emerging dance happening in Toronto, across Canada and around the world. Their mandate is to reflect Toronto's multiculturalism, create an atmosphere of shared discovery, and entice people to attend live dance performance throughout the year. A democratic spirit underpins the festival concept, bringing a wide selection of top quality dance for only $15 per seat. The first two editions of the Festival attracted an audience of 18,106 and the free master-classes, artist panels and showcase attracted a combined attendance of 1,416.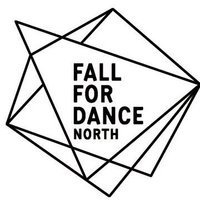 Organization Website Link:
Facebook
Twitter
---
Project Name:
Fall for Dance North 2019
Project Description:
This application is for "Fall for Dance North 2019", enhanced and expanded programming taking place at the Sony Centre, Ryerson Theatre, and Union Station in Toronto, from September 23 to October 6, 2019. After a successful pilot project at Ryerson Theatre in 2018, organizers will be expanding and diversifying programming at the venue to create a festival experience. 2019 programming will include: (1) Sony Centre (festival hub): (i) National Ballet of Canada with the NBC Orchestra, (ii) Lady C Fraser; (iii) Grupo Corpo; (iv) New Zealand Dance Company; (v) Ryerson Dance; (vi) Shantala Shivalingappa; (vii) Toronto Dance Theatre; (viii) La Horde; (ix) Heather Ogden; and (x) New York City Ballet's Justin Peck with Patricia Delgado in Sleep Well Beast; (2) Ryerson Theatre (themed programming - Canadian Indigenous and World Aboriginal Dance): (i) Canadian indigenous artists (tbd; (ii) Maori choreographer Louise Potiki Bryant's work performed by New Zealand Dance Co; (iii) Bulareyaung Dance Company; and (iv) Indigenous artists from the United States (tbd); (3) Union Station (free programming): (i) a site-specific, FFDN original commission; (ii) Open Studio featuring local Toronto artists and companies in class and/or rehearsal; (iii) Tango Milonga with Bulent & Lina Tango; (iv) special performances by an international festival company concurrent with Nuit Blanche; and Ryerson Dance in celebration of Merce Cunningham's centennial; (4) Free master class series - held in dance studios throughout downtown; (5) Pre-performance artist talks hosted by Turn Out Radio.
City:
Toronto
Region:
Toronto
Start Date:
2019-09-21
End Date:
2019-10-12
Amount Funded:
$65,000.00