Organization Name:
Lake of the Woods Museum
Organization Description:
The Kenora Town Council founded the Lake of the Woods Museum in 1964 with a collection centred on the artifacts of Captain Frank Edwards, an Indian agent in Kenora from 1920 until his death in 1945. In August of 1986, as a result of a successful fundraising campaign and grants from the Town of Kenora, the Ontario Ministry of Citizenship and Culture, and the Government of Canada, a new museum building was opened to the public. Today, the collection numbers in excess of 25,000 articles including First Nations and pioneer artifacts, natural history, minerals, textiles, pictorial and archival material, all illustrating the history of the Lake of the Woods and the surrounding area. The Museum will be expanding its footprint and mandate in August of 2019 with the addition of a new building: the Douglas Family Art Centre. This will be the community's first and only public art gallery. This project was prompted by the generous offer of two longtime lake residents, Nicki and Bryce Douglas who will be gifting their collection of woodcut prints, watercolours and engravings of Canadian artist Walter J. Phillips to the Museum.The art space will not only houses this nationally recognized collection, but will also host local, regional, First Nations and national exhibits. The original Museum building (the Museum Annex) will be re-purposed as an integral part of the Art Centre. The Art Centre will be a 5,100 square foot addition that includes two galleries, public spaces and an environmentally controlled storage facility. The Art Centre will be added to the Lake of the Woods Museum under the same governance structure, creating a cultural campus in downtown Kenora under the collective name "The Muse", which will be the largest art and heritage organization between Thunder Bay and Winnipeg, a distance of over seven hundred kilometres.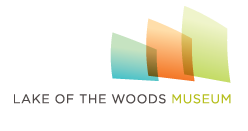 Organization Website Link:
Facebook
Twitter
---
Project Name:
Douglas Family Art Centre's Inaugural Programming
Project Description:
This funding is for the marketing of the "Douglas Family Art Centre's Inaugural Programming", taking place August 9 to December 31, 2019 in the new facility across the park from the Museum in downtown Kenora. Inaugural programming will include: (1) "The Gift of Art: Introducing the Douglas Collection of Walter J. Phillips' Lake of the Woods Works" (August 9 - December 24 in the new Upper Gallery). A collection of sixty-five pieces that highlight Phillips' artistic interpretations that honour the beauty of the Lake of the Woods area. Ancillary programming includes printing workshops, public talks about the life and works of W.J. Phillips, a seminar on the art of collecting, and plein air watercolour painting lessons; (2) "Our Way" (August 9 - December 24 in the new Lower Gallery), an exhibit of works by the members of the Professional Native Artists Inc. (also known as "The Indian Group of Seven: Daphne Odjig, Jackson Beardy, Eddy Cobiness, Norval Morrisseau, Joseph Sanchez, Alex Janvier, and Carl Ray) and the Triple K Cooperative, the first Indigenous owned and operated silk-screen printing company in Canada; (3) "The Artist's Muse" (August 9 - December 24 in the new Studio Gallery), a juried exhibit of local and regional artists who will be asked to create a piece expressing the source of their inspiration. Artists from the fourteen First Nations and five communities within the five hundred kilometre region of Lake of the Woods will be invited to participate. The programming for this exhibition will be geared towards professional development for the selected artists: development from concept to final piece, how to write about their work, how to apply for exhibitions, how to prepare artwork for exhibition, building an artist portfolio, proper cataloguing of art production, business development, grant writing ,and peer critique; (4) "Whiskey Scrip" (January 7 - April 18, 2020 in the new Upper Gallery) an exhibition of the artwork of Heather Shillinglaw, a Canadian visual artist of Métis, Nehiyawewin-Cree, Chipewyan-Denesoliné, Saulteaux-Ojibwa
City:
Kenora
Region:
Northern Ontario
Start Date:
2019-09-09
End Date:
2020-04-25
Amount Funded:
$40,000.00